BY DAN HE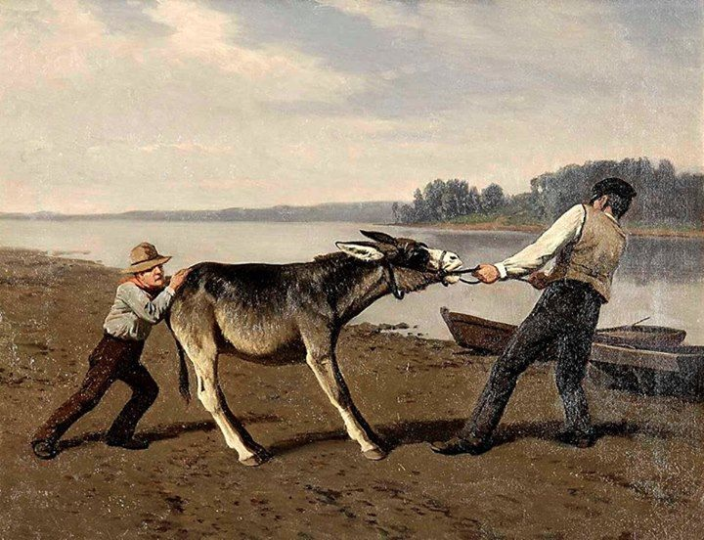 LMER, OPINION CONTRIBUTOR — 11/12/21 01:00 PM EST  454
THE VIEWS EXPRESSED BY CONTRIBUTORS ARE THEIR OWN AND NOT THE VIEW OF THE HILL
Election Day was a tough night for Democrats across the country. In Virginia, we lost all statewide races and a Democratic majority in the House of Delegates. In reliably blue New Jersey, Democrats are still wiping the sweat from their brows after a tight gubernatorial election. Nonetheless, we on in a suburban and exurban seat, gerrymandered by Virginia's No. 3 Republican, held by Republicans for two generations until we won it in 2019, and where two of our three elected county supervisors remain Republicans. Not only did we win but we expanded both our total votes and margin compared to our win in 2019 while running ahead of statewide candidates. We believe that our values-based campaign building on previous wartime military service and direct constituent outreach while celebrating progressive successes provides a blueprint for holding and potentially even expanding on Democratic-held seats in 2022 and beyond.
For the past two years, our office has focused legislatively on authoring and passing progressive legislation to fight climate change, champion voting rights, support police reform, dispense prescription drugs to those in need, and provide new employee protections. We've led on and supported bills that prevent gun violence, legalize marijuana, and ensure women's access to safe and legal abortion. I was one of 13 Democrats who voted to repeal Virginia's anti-union "Right to Work" law and part of a bipartisan group that fought monopoly utilities to drive down excessive electricity rates. We've done this legislative work while focusing hard on constituent outreach and service, publishing a regular newsletter describing our work with the community, attending community events, celebrating community successes and mourning community losses. Our office raised money to send letters to every household outlining key services to get through the COVID-19 crisis, and in the year that followed, worked alongside the administration of Gov. Ralph Northam to provide nearly $1.2 million in grant money to assist small businesses to get back on their feet, to rehire workers laid off, and to stay open. We helped hundreds of people deal with challenges in navigating unemployment, schools, and the DMV throughout COVID. We conducted wellness check-ins to constituents 65+ to offer resources, and to communicate up-to-date information on the pandemic.
To win in 2021, we leaned into our success in building a Virginia that works for all, not just for some. We refused all corporate cash, even though such donations are mainstay in Virginia, and raised money from thousands of individual donors through individual outreach. We not only sent hundreds of volunteers door-to-door, but I went door-to-door as well, visiting thousands of households and giving each constituent I met my personal cell phone number with a particular focus on outreach to undecided voters. In our heavily Asian-American district, running against a well-funded Korean American challenger, we conducted in-language outreach to talk with Korean, South Asian, Vietnamese, and Chinese American voters across the district.
Those conversations with voters made it clear that they wanted representation that shared their values, cared about the issues that impacted their day-to-day lives, and was able to govern. They identified with my military service as an Iraq and Afghanistan veteran and appreciated that I reached across the aisle when working on legislation to combat hunger, expand voting rights, and tackle climate change —  even when unified Democratic control of Virginia's government meant that I did not have to. We also communicated clearly what was at stake in the election. We had removed barriers to safe and legal abortion in Virginia whereas my opponent opposed Roe v. Wade. Laser focus on the stakes of the election, door-to-door outreach, and our progressive record drove the highest voter turnout in any off-year election in our district's history.
Tuesday's results should scare Democrats. But if Democrats are serious about protecting federal House and Senate majorities in 2022 and having success in state legislatures, Democrats need to both deliver on legislation that improves the lives of the American people and conduct the service-oriented outreach that once defined our politics. Republicans are energized, and the far-right will continue to fuel the same vitriolic rhetoric in the coming months following this victory. Democrats need to be on offense, running on our values and a record of success, not playing defense responding to GOP attacks. That's how we meet voters where they are, and that's how we win.
Dan Helmer lives in Fairfax County with his wife, Karen, a public school teacher, and their two sons. He is a West Point graduate, served tours in Iraq, Afghanistan, and Korea, and remains a Lieutenant Colonel in the U.S. Army Reserve. Today he represents Virginia's 40th District and runs a small business ensuring veterans have access to quality health care.